The Most Recognizable Outdoor Food Fest in the Region!
For four days this August in Bloomfield it's all-Italian-all-the-time! Expect lots of music and food, games and activities for the kids, more food and other fun things to do amidst Bloomfield's unique shops and fine restaurants.
Awarded First Place for Best Special Event – City of Pittsburgh!!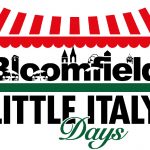 Hours
Thursday: 6pm – 9pm
Friday: 12 noon – 9pm
Saturday: 12 noon – 9pm
Sunday: 12 noon – 6pm
Admission
Event Sites & Contact
Vendor Info
This event is looking for:
Food Vendors
Retail/Craft Vendors
For vendor inquiries contact Rocco Lamanna 412-310-7781 cell | rlamanna1@hotmail.com
Please note that PA Carnivals does not operate, nor is affiliated with any event listed on this website.
Directions
Bloomfield, Pittsburgh, PA
Liberty Avenue, Bloomfield, Pittsburgh, PA
Get Directions